4 Golf Cart Brands Made By Surprisingly Well-Known Companies That Suddenly Disappeared
If you know anything about golf carts, you're probably familiar with iconic brands such as Club Car, EZGO, and Yamaha. But you may be surprised to learn that some recognizable household names also used to manufacture golf carts. This blog post delves into the surprising, lesser-known history of four well-known brands that once produced golf carts but have since exited the industry.
1. Toro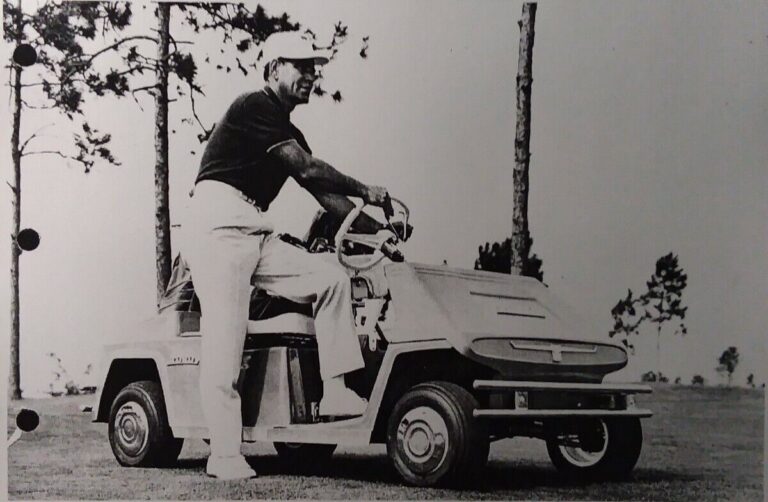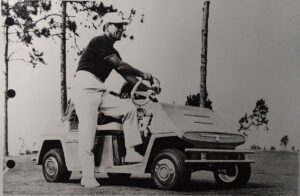 Toro, founded in 1914, is a leading producer of turf maintenance and underground irrigation systems for golf courses. In the 1960s, Toro created a premium golf car dubbed the "Golfmaster," which was loaded with features, but so expensive that golf courses could not afford to buy them. Toro planned to build 1,000 Golfmasters, but after producing the first 250 they realized the Golfmaster was too expensive to be a viable product. In 1962, Toro significantly diversified its product offerings and emphasized professional turf-related products, including irrigation, ultimately giving Toro the number-one position in golf course maintenance equipment. Yet, by 1966 Toro was out of the golf cart business for good.
2. Hyundai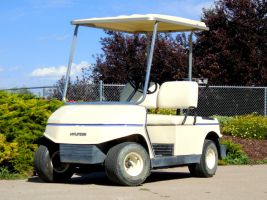 Hyundai, the popular Korean automaker, tried its hand with golf carts in the early 1990s. Introduced in 1991, these vehicles were available in gas and electric powertrains and quickly gained a reputation for quality and reliable performance, making them extremely popular. However, despite its popularity, Hyundai's tenure in the golf cart industry was short-lived and they exited the industry entirely by 1995. The company left behind a stock of replacement parts estimated to last until 2001. Many of these carts are still in use today, but owners of these vintage carts struggle to find parts.
3. Harley Davidson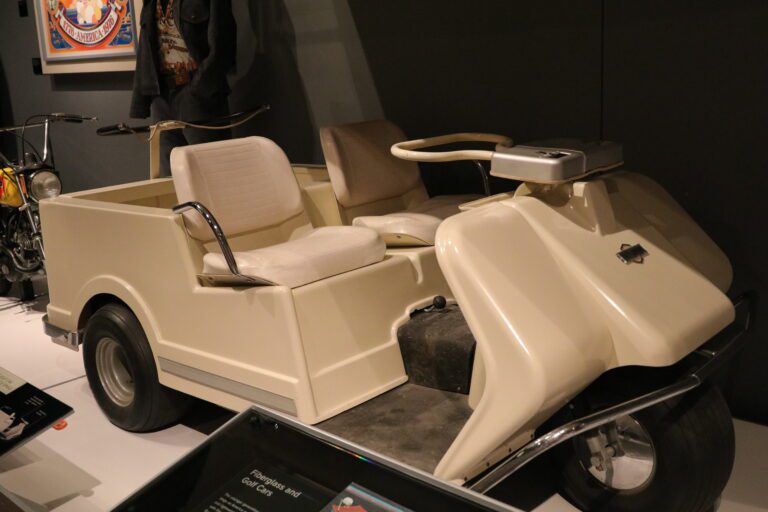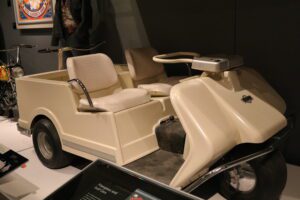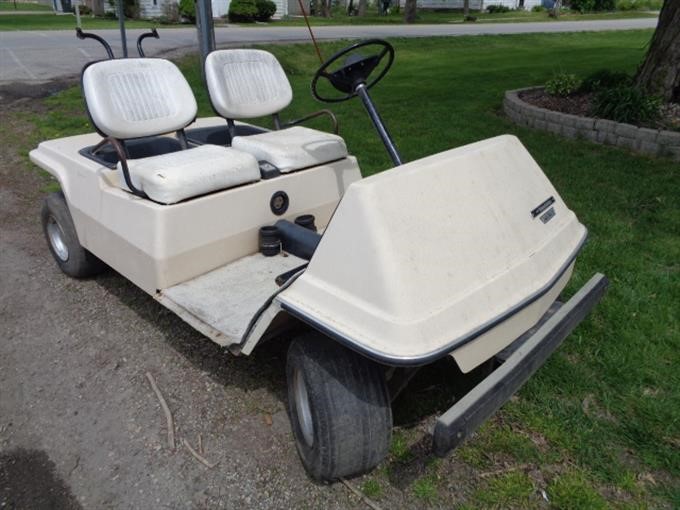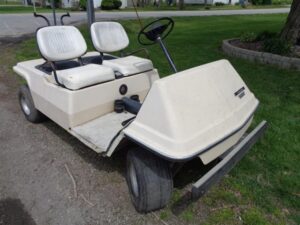 Harley Davidson, renowned for its motorcycles, also had a notable line of golf carts launched in the 1960s under the leadership of William Davidson. These golf carts had a distinctive "classic" body style that remained essentially unchanged over their 19-year production until a more stable four-wheel version was introduced in the 1970s. The first models in 1963 featured a 245cc single-cylinder air-cooled two-stroke engine or 36-volt electric powertrain. In 1969, Harley Davidson was acquired by the American Machine and Foundry Company (AMF). The golf carts started bearing the AMF logo from 1972 onwards. AMF continued the production of these golf carts until the division was purchased by Columbia ParCar in 1982.
4. Westinghouse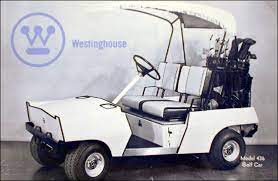 The Westinghouse Electric Corporation, an American manufacturing giant known for power generation and transmission equipment, ventured into the golf cart industry by acquiring the Marketeer Company in 1965. Marketeer was credited with introducing the first commercially available golf cart, the Caddie Car Model 419, in 1951. Initially designed in response to gasoline rationing during the Korean War, the success of the Model 419 spurred the growth of the golf cart industry. Westinghouse continued the production of electric golf carts and other specialty vehicles under the "Marketeer by Westinghouse" brand. After several ownership changes, the company was ultimately acquired by Columbia ParCar in 1999, which had previously purchased Harley Davidson Golf Cars.
Final Thoughts
The golf cart industry has a well-documented history of brands popping up and fading away. While these brands may no longer produce golf carts, you can still find consumers selling decades-old barn finds in pristine condition. One may also find hopeful hobbyists attempting to drag dilapidated golf cart carcasses from junkyards and scour the internet for replacement parts to restore them to their former glory. (Click here to find replacement parts for your vintage project car!) Their stories serve as a reminder of the constant evolution in the golf cart industry and a reminder that not all brands will last. Therefore, it's important for consumers to carefully consider a brand's staying power before making such a sizeable purchase.
Click here to view the brands that we carry.
Further Reading
Learn About Golf Cart Service
5 Things You Absolutely Must Know about Golf Cart Repair in Florida To Avoid Service Headaches
Learn About Street Legal Golf Carts
Want to Learn More?