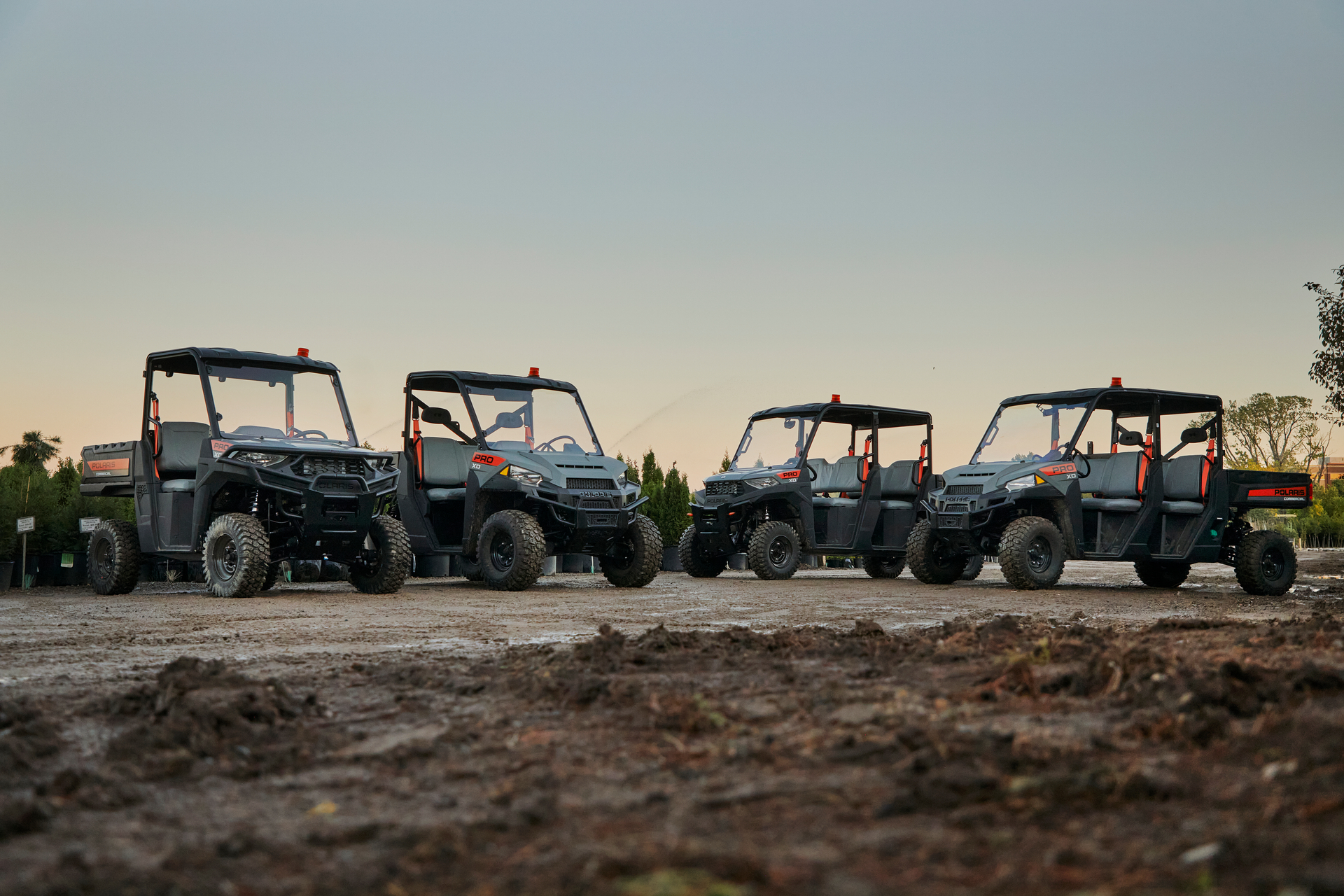 Pro XD
Polaris Commercial
The Polaris Pro XD offers a powerful and versatile utility vehicle designed to work as hard as you do! Available in both Mid-Size and Full-Size models, tackle any job with Pro XD's unmatched durability, impressive gas and diesel powertrains, industry-leading towing and payload, and enhanced safety features. The Polaris Pro XD is an ideal choice for businesses looking for a reliable and efficient workhorse.
Safety
Designed with job site safety in mind! The Polaris Pro XD includes high-visibility orange three-point seatbelts, a backup buzzer, a mechanical parking brake, and electronically adjustable top speed as standard equipment.
Durability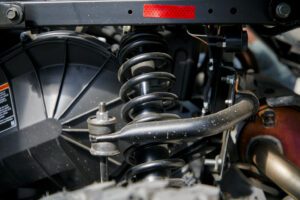 Featuring automotive-grade driveline components, such as sealed bushings and bearings, CVT boots, heavy-duty suspension, and industry-exclusive hard-pack tires
The Polaris Pro XD Commercial UTV boasts Kevlar-backed vinyl seats, a feature that sets it apart from its competitors in the utility vehicle market. These rugged seats provide exceptional durability, ensuring that they can withstand the wear and tear associated with rigorous daily use in demanding work environments. Kevlar, a material renowned for its strength and resistance to tearing, enhances the seat's longevity and reduces the risk of damage from sharp objects or heavy loads.
Serviceability
Maximize your productivity with more uptime and fewer trips to the repair shop. 200-hour service interval, and more sensors to alert the vehicle operator of potential issues before the vehicle requires service, including:
Low Oil Pressure
Parking Brake Engagement
Belt Slip
Engine Overheat
Warranty
Polaris' Factory Warranties cover parts and labor charges for repair or replacement of defective parts and begin on the date of purchase.
2-Year Limited Warranty on all components of your Polaris vehicle against defects in material or workmanship.
View Full Warranty
Extended Warranty Options
Purchasing a  Polaris Protection Plan for your vehicle helps keep you, the owner, at ease, knowing your investment is covered in case of any emergencies. All Polaris products with existing factory warranties remaining are eligible for extended protection plans.
Extend mechanical breakdown coverage for up to an INDUSTRY LEADING 60 MONTHS.
Coverage is transferable to a subsequent owner, adding value if the current owner wants to trade in or sell the unit.
COMPREHENSIVE COVERAGE for every mechanical breakdown
TOWING and supplemental coverage are available from day one of coverage
NO MILEAGE RESTRICTIONS
Protect Your Investment
Fleet Service
Need a service contract? We can help! 
As a leading provider in the industry, we understand the critical importance of uptime for your operations. We're committed to ensuring your fleet remains in top condition, which means less downtime and more drive time.
Our dedicated commercial team is here to offer personalized solutions reflecting the unique needs of your fleet.