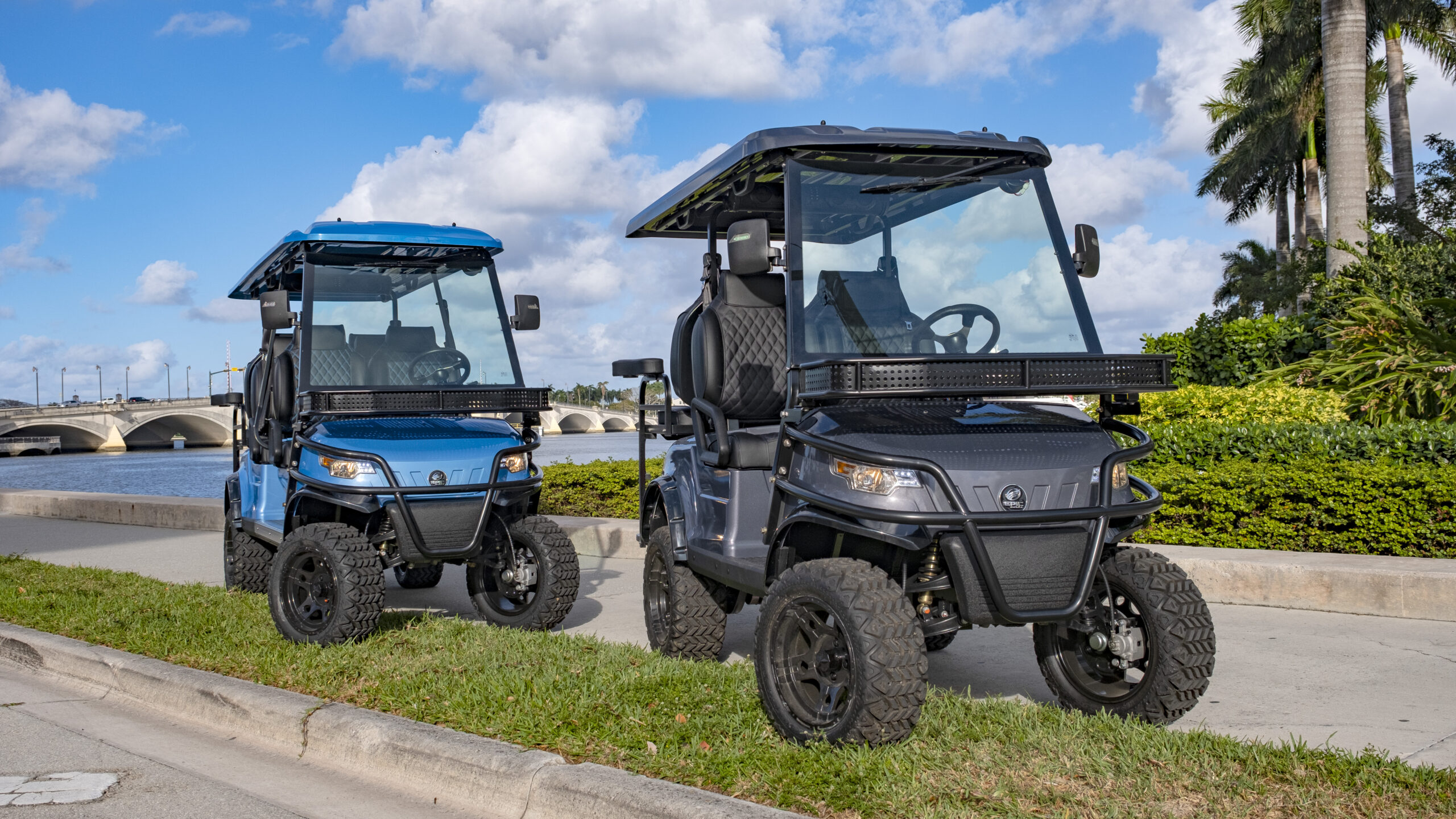 Epic
Epic
All of our EPIC Carts come standard with 14" alloy wheels, a digital instrument cluster, sealed maintenance-free batteries, a Bluetooth sound bar, and diamond-stitched premium upholstery. But the personalization doesn't stop there. With our extensive range of accessories, you can enhance your EPIC Cart to suit your lifestyle.
For nearly ten years, EPIC Carts™ has provided our loyal customers with sleek, high-performing, fully customizable electric golf carts. What started as a humble operation in a single store in Texas has grown to take on the biggest names in the industry. We've become an essential player in the world of luxury golf carts, and we're ready to redefine the market.
Our luxury golf carts aren't just stylish; they're high-performing. The powerful 400 amp controller and 5kW AC motor ensure that our carts can achieve a top speed of 25 MPH, making them perfect for any outdoor adventure. The hydraulic 4-wheel dish brakes provide robust and reliable stopping power.
Our E40L four-seater golf cart, one of the favorites among our customers, comes loaded with premium features, making it a perfect fit for both residential and commercial needs.
Safety is a top priority at EPIC Carts™. All our models come equipped with industry-leading safety equipment, including an automotive-grade safety glass windshield, 3-point seat belts, turn signals, a horn, and a backup camera. These features ensure a secure and safe ride for all our customers.
When you invest in an EPIC Cart, you're not just buying a vehicle; you're buying peace of mind. All our vehicles come standard with a three-year manufacturer's limited warranty and a 2-year battery warranty. Our extensive network of authorized EPIC Carts™ by ICON® dealers is always ready to provide any necessary warranty work on your cart.